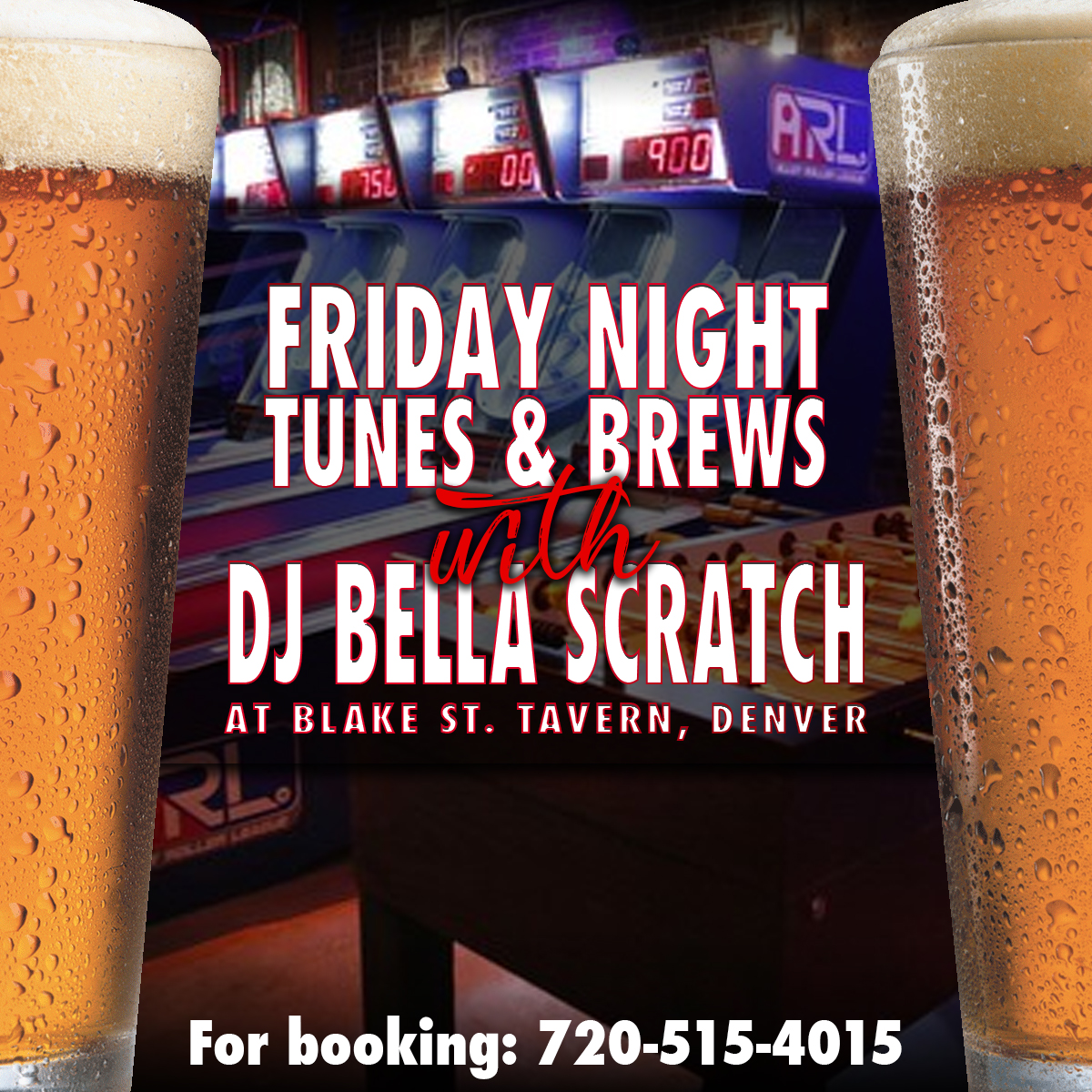 Blake St. Tavern
Join DJ Bella Scratch and Friends for Tunes & Brews Friday nights at Blake St. Tavern! This residency is all about vibe music! Bella plays all decades and many genres, when there aren't games on you'll see cool video's on their many tvs! Blake St. Tavern is also one of the home bars of Play Mile High.
More About Blake St. Tavern:
Our goal is to provide our customers with the ultimate game watch atmosphere, whether you're an individual stopping in for a game while on a business trip, or a member of one of our many alumni watch groups.  You may be watching your favorite team from thousands of miles away, but our hope is that your experience with us makes you feel right at home.
Our menu provides various award-winning options and our craft beer list would make any tailgate spread jealous!  If you miss playing tailgate games with your best friends, don't worry, we've got cornhole boards, darts, skeeball lanes, and much, much more! Between our 60 HD TVs, 18,000 sq. ft. of big fun, and our dedication to bringing you the best, most friendly service possible, we continue to strive to bring our patrons the best sports bar atmosphere in Denver!
With that said, we'd never accuse ourselves of being a one trick pony!  We strive every day to maintain our local reputation as a neighborhood tavern, catering that same friendly service to our beloved regulars, local customers, as well as all of our corporate happy hour groups, fundraisers, and countless holiday parties! At BST, we take pride in knowing our customers, their stories, and building personal relationships with everyone we're fortunate enough to serve each and every day!
Leave A Comment!