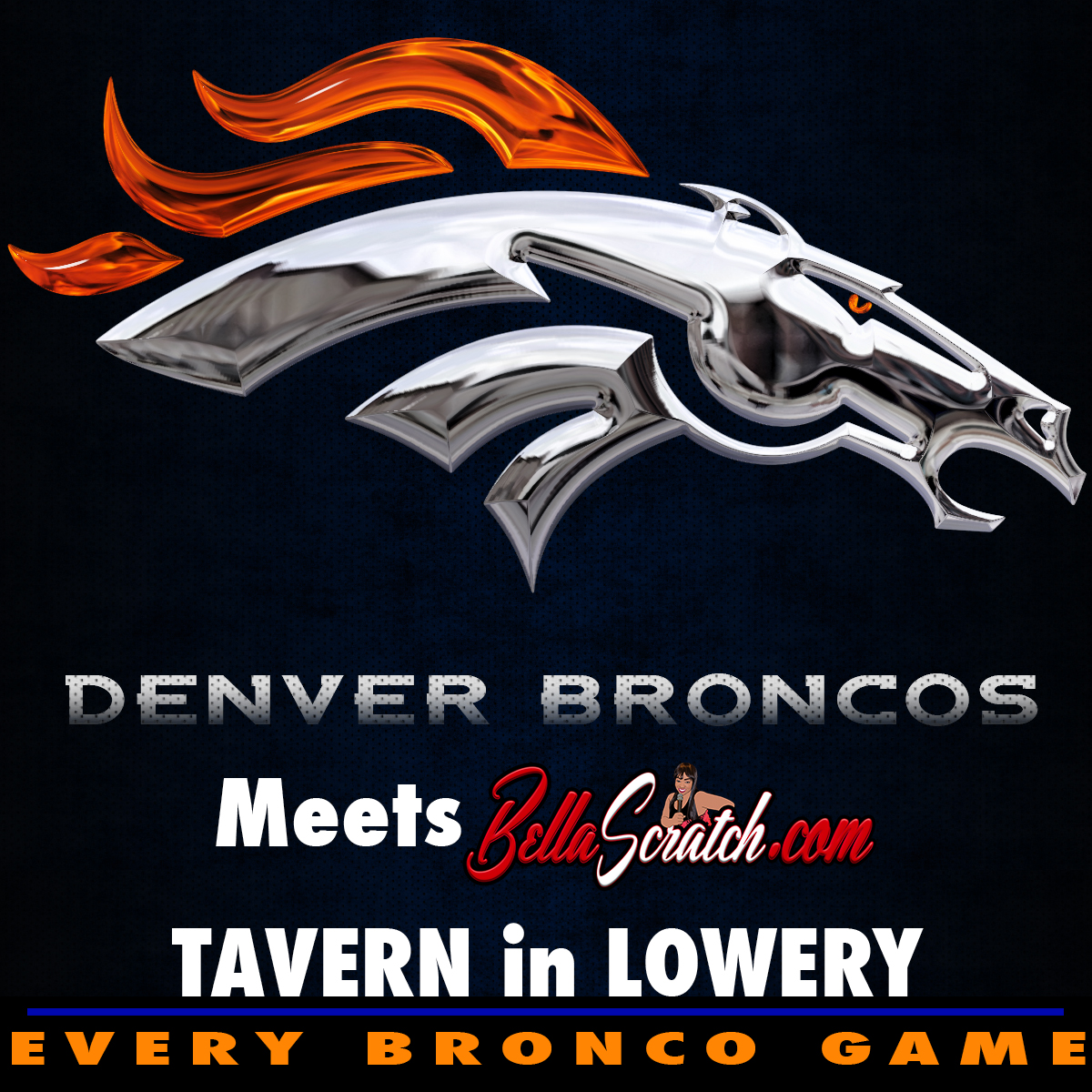 Tavern - Lowery
Join DJ Bella Scratch for a LIVE Broncos Watch Party event every time the Denver Broncos play at the Tavern in Lowery! Sign up for the FREE square's game giving you an opportunity to win up to $25 per quarter!
More about the Tavern Lowry:
The Tavern Lowry and The Soiled Dove Underground share a beautiful state-of-the-art building in the heart of the Lowry Landmark Urban Community. The interior of Tavern Lowry is designed with high-end architectural features that highlight the Tavern brand. HD TVs abound to entice Denver's sports fans or unwind outside on the beautiful patio featuring a unique circular gazebo bar. This family-friendly, warm neighborhood location offers an upscale tavern cuisine featuring traditional and eclectic menu items as well as healthy and gluten-free options.
Free parking and takeout menus are available for all Tavern guests.
Leave A Comment!