Amp Live Artist Profile
Finding the ONE
Who are Ces Cru?
Website:
Social Networks:
Bio:
All right hip hop heads, ever heard of Tech N9ne? Of course you have! Well in addition to dropping music for a very loyal fan base Tech N9ne has been busy introducing us to new artist like the dynamic duo Ces Cru via his label Strange Music! These two are pretty dope with that KC flair. Now Kansas has been known to have several emcees make it to the Top 40 Charts, but make no mistake their underground scene is definitely bubbling. It's a place where iron sharpens iron, emcees line up to participate at open mics hungry for a chance to flex their skills for an audience that is definitely hard to impress. In 2013 the duo released Constant Entergy Struggles, the album reached 98 on the Billboard 200 charts! Not bad at all for an underground group. Now they are back at it again. Check them out! Here are a few samples of their work!
#Suport Underground Music!
Most Recent Project: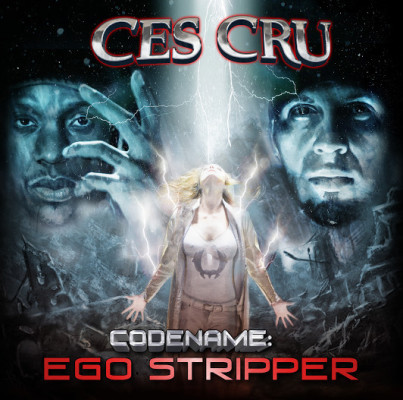 Release Date: August 5, 2014
Artist:Ces Cru
Album Title:Codename: Ego Stripper

FREE Downloads!
Videos:
Photos:
Leave A Comment!